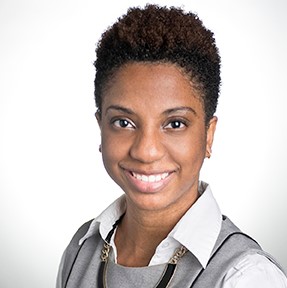 Phone:

812.856.8578

Email:

arnoldls@indiana.edu
Department:

School of Education

Campus:

IU Bloomington
201 N. Rose Ave, Suite 1000

Bloomington,
IN
47405
Degrees and Education: B.S. Apparel Design and Fashion Merchandising-Ball State University, M.S. College Student Affairs-Nova Southeastern University
Hobbies: I'm an AVID reader, and I participate in a few book clubs. I enjoy teaching group cycling classes, DIY projects, traveling, food trucks and food festivals, and spending time with my Basset Hound Gatsby the Great
Role at IU: In my current role I oversee admissions and recruitment for Graduate Accounting Programs in the Kelley School of Business which includes 3/2 MBA and MS in Accounting. This includes creating and leading recruitment and yield events, conducting applicant interviews, and making admission decisions to build the next cohort of students.
IUBPC Motivations: I have enjoyed my time at IU on the Bloomington campus that I want to ensure other staff members have the same positive experiences that I've had so far. I want to be able to foster relationships between other staff members and create a safe environment for our staff community to be heard and appreciated.